When Leslie was excited about booking a last-minute dog-sledding excursion, she made the right call when she reached out to Kathy, her booking agent and the managing partner of Tremblant Rentals By Owner.
Mere hours before the tour started, Leslie reached out to Kathy to see if it would be a possibility for her to fulfill a dream to go on a tour with sled dogs. Kathy was able to contact a local company that had one spot available. She was undecided until the afternoon, when tour that started in an hour and 15 minutes, but the location was 40 minutes away! They were sold out until after Leslie's vacation otherwise, so this was her only chance.
Leslie was determined to make it happen, so she jumped in her car right away. Kathy quickly booked the tour with the dogsled company then immediately sent text directions to Leslie, as the drive is tricky and GPS often gives incorrect directions through the mountain roads. With Kathy's navigation and Leslie's determination, she was able to make it on time.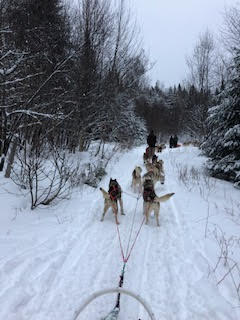 Leslie got to meet all the sled dogs and learn about their care, and then hopped on the sled to go for a ride! She got to mush nearly the entire time with the musher, and got a good workout as she jogged up the hills. She described the experience as "once-in-a-lifetime" and the highlight of her trip.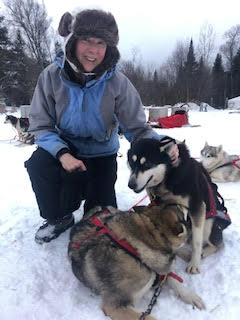 If you'd like Kathy to help you book your perfect vacation home, and all the adventures that go along with it, you can contact her through TremblantRBO or give her a call at 800-568-1959. She knows Tremblant because she lives here!