One of the best ways to unwind after a day on the slopes is taking in the therapeutic benefits of a spa treatment. Let it be known that Tremblant is known for exceptional spa services. Read below for three top notch spas that will invite you in to relax your weary ski legs.
Tucked away in the mountains is an outdoor Scandinavian bath, located at the Scandinave Spa. Located along the Diable River and only a 5 minute drive from Mont-Tremblant Resort. Relaxing your tired muscles in the hot water among a quiet and peaceful ambiance is the ultimate way to unwind. To optimize the benefits, take a soak in a few of the hydrotherapy circuits either in the hot tub, eucalyptus steam room or the finish sauna. There are also cold therapy options with the Nordic waterfalls, cold showers, as well as a quick soak in the cold river. Continue the circuit to warm up and finish your experience by the outdoor fireplace. The wooded forest ambiance in the quiet mountains will have your body reset.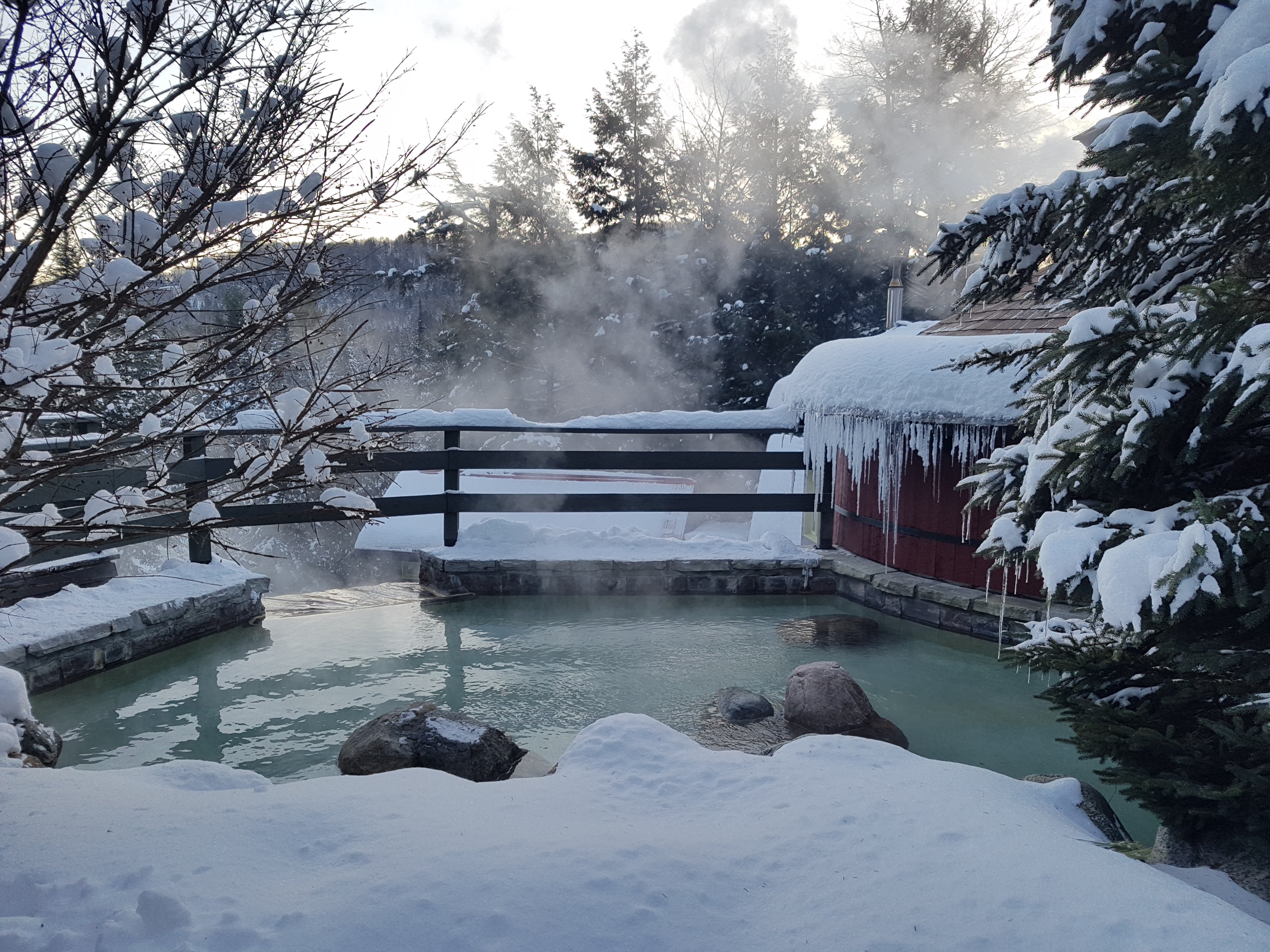 Photo: Steam arises from Scandinave Spa on a peaceful winter day
You may also be interested in the newly renovated Moment Spa Fairmont. The elegance and exceptional service will provide for a wonderful spa experience with many treatment options. Known for excellent massages, your weary ski legs will be thanking you afterwards as you gear up for more days on the slopes ahead.
Another spa favorite is Japanese Ono Spa, located about 10 minutes from Mont Tremblant mountain. Professional therapists will help you discover how enchanting spa can be, especially after a long day or multiple days playing hard in the outdoors.
Enjoy the therapeutic benefits of massage at any time of year when visiting Tremblant. The rejuvenation is priceless.