With 5 golf courses within a 10 minute drive of the resort, and the prestigious Royal Laurentian only a 20 minute drive, there is certainly no lack of options for you to enjoy a few days on the links!
Le Diable
Live an incomparable golfing experience on Le Diable astonishing course with devilish surprises at every turn, imposing red-sand bunkers and long narrow fairways.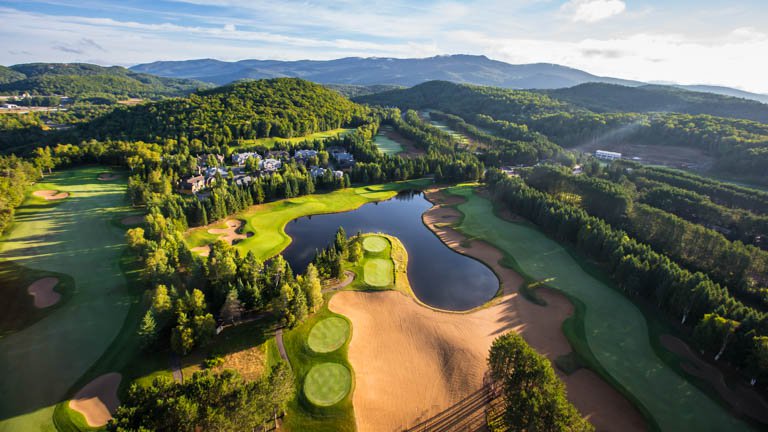 Le Géant
Plateaus sculpted right into the mountainside, heart-stopping views of the vast Laurentian landscape – this master's golf course is an unforgettable experience for golfers who like a game in glorious surroundings that are… gigantic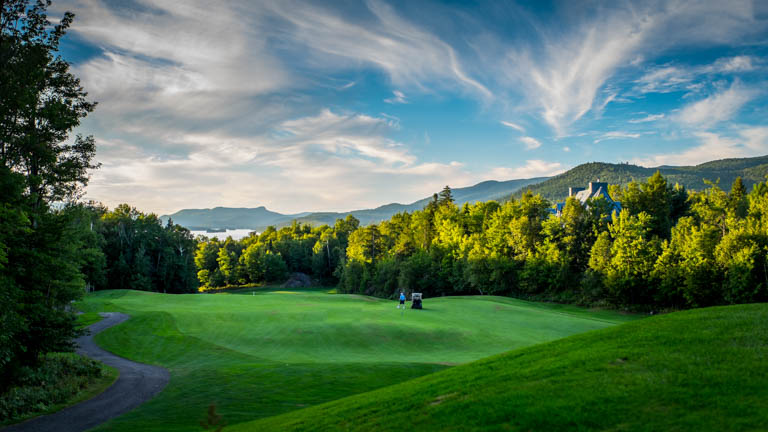 The Royal Laurentian
Boasting over 6856 yards, the Royal Laurentien course has six teeing greens offering golfers an opportunity for a new "challenge" with every new round of golf they play at the Royal Laurentien. Water holes are present in over 15 holes and more than 95 sand traps are there to challenge your skills. The 12th hole, with its par 5 over 600 yards and 2 water holes to cross, will leave a lasting impression. There's no doubt, this is golf at its best!